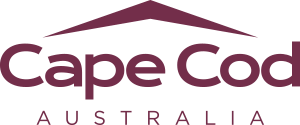 Sydney's most experienced Home Renovations Company
With over 8,000 second storey home additions completed throughout Sydney, and Award-winning client service, we're one company you can truly rely on.
Designers & Builders of first floor home extensions for over 55 years
Cape Cod is the most experienced builder of first floor home additions and extensions for all house styles – including Federation, Californian, Semi-detached – through to the latest architectural designs.
We design and build across most Sydney suburbs: from the Northern beaches to the Eastern suburbs and most areas across greater Western Sydney. You can have confidence in our outstanding functional designs, high quality workmanship and our attention to every building detail of your home addition.
With 55+ years of experience as designers and builders of 2nd storey additions, our commitment is to ensure your project is completed on time and within the agreed price. We strive to give you a stress-free renovation from beginning to end and take care of all major aspects of your home extension or addition – including managing the designs, plans, and council approvals
Begin with a Free Consultation
Second storey home addition projects
Our award-winning designers are reputed for their incredible designs for home extensions. They are passionate about integrating your ideas along with their knowledge to meet your requirements and budget, helping to bring your dream home to life. Whether you want to accommodate for your growing family, require a home office or need more space but love your area, we have the right design for you. Our project galleries feature 2nd story extensions and renovations in all house styles and price categories.
What do our Clients say about us?
Looking for ideas and inspiration for first floor home additions?
Connect with us on social media to see our recently completed house extension projects, latest renovation trends and design inspiration.
Want to talk with an expert?
As Sydney's most experienced designer and builder of second storey house extensions and major renovations, we are equipped to help you get a better idea of design options and costs for your refreshed home.
Request a designer visit or Contact us if you would like to know more.