Planning to renovate your semi?
Keep your neighbours on side with these valuable tips
Second storey additions are a great option to give your semi-detached residence the extra space your family needs.
But, with your "common wall" neighbour living so close, you will want to help make the process a harmonious one for you and them.
Here are some tips for ways that you can "be neighbourly" with your renovation plans and construction.
1. Design
Your neighbour may be worried that your home extension will affect their views, natural light, privacy, or might question the changing look. To consider their concerns whilst achieving all the benefits of extending, your best approach is to engage a designer who has extensive experience with semis, one who is aware of alternative ways to achieve what you want. This will also help smooth the process with Council when you apply for planning approval.
TIP: Share your plans with your neighbour early on, and note any concerns your neighbour has, then discuss these with your designer. Later, you can explain how these were considered in the final design.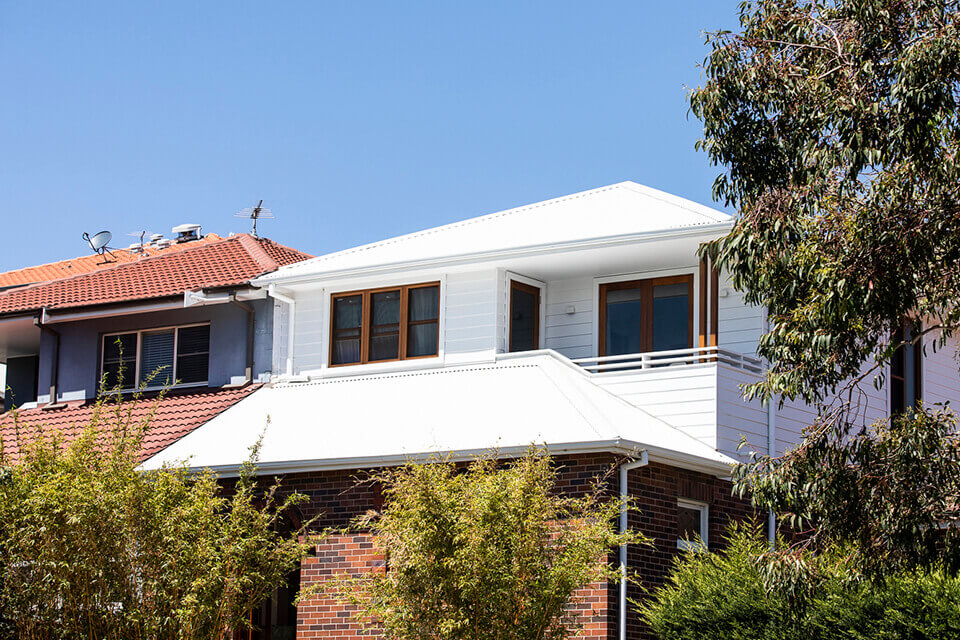 2. Damage
It is understandable there may be concerns about potential damage, given that you share a common wall. To address these, your designer/builder should arrange: (1) An engineer's report on whether the party wall will support the new addition; and (2) a dilapidation report to record any existing defects and the overall condition of your neighbour's house. You should also check Fair Trading NSW to ensure your builder is licensed to carry out the type of work you're engaging them to do and that their insurances are current (check for Construction Works and Public Liability insurances).
TIP: Share copies of the Engineer's certificate and Dilapidation report with your neighbour.
3. Mess
Construction work can be messy, but that mess doesn't need to stay around for weeks on end. Find out what your builder does to keep things tidy, are regular rubbish pick-ups made? Builder reviews made by previous customers can be helpful on this topic.
TIP: Be aware of your builder's daily schedule and let your neighbour know when there might be more dust than normal.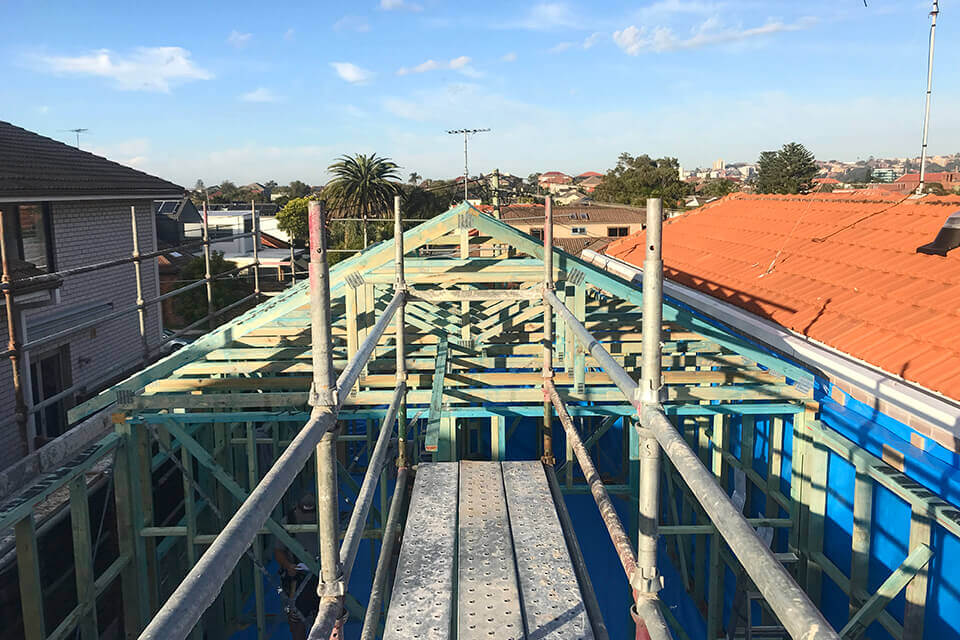 4. Noise
Builders must comply with noise restrictions (local councils put limits on what times of day and what days work can be done). An important consideration is the duration of the project. Is your builder motivated to finish as quickly as possible?
TIP: Again, be aware of your builder's daily schedule and let your neighbour know what hours the noisiest works will be undertaken.
To summarise,
While your common-wall neighbour may not be able to prevent you renovating your home, you want to communicate with them as they will share many of the same concerns that you have.
It is important that you engage a designer and builder who is sympathetic to each concern – design, potential for damage, mess, noise and others – with the experience and systems to actively address each one.
Cape Cod Australia have designed and built additions to hundreds of semi-detached homes in the Waverley, Randwick, Mosman, and Woollahra council areas. With over 50 years' experience, we understand your concerns. We aim to make the process from design through to construction a hassle-free one for our clients.
Why not arrange a free consultation with one of our experienced designers… 
Want to talk with an expert?
As Sydney's most experienced designer and builder of semi-detached home extensions and renovations, we are equipped to give you amazing designs, realistic costs, and better ideas to turn your vision into reality.
Contact us to discuss your ideas or Request a free designer visit