Your architect or builder will likely give you a "ballpark" estimated building cost to extend your home. While this is generally a good starting point, you do not want to be stung with costs for items which were not included in the price. Attention to detail before you agree terms with your Builder will allow you to maintain your budget without incurring unexpected costs.
In addition to the build costs, the type of materials you choose will affect your budget. Bathrooms and kitchens with high-end details will be significantly more expensive than bedrooms or sunrooms with more basic finishes.
Obtain a fixed price quotation
It really matters and gives you peace of mind. Insist on a detailed, fixed price quotation from each builder that you approach to do the work. It allows you to stay in control of your budget and must specify everything the builder will take responsibility for. Read the quotation document carefully – if it isn't listed, then it's not likely to be included.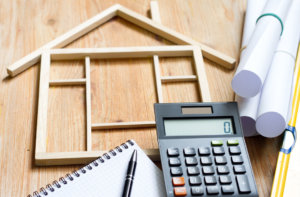 Who will pay for internal painting, pest inspection, Council damage deposit, Construction Certificate, final inspection fees, asbestos removal, clean up, Occupation Certificate? Insist that the builder be specific – for example include window frame colours (non-standard colours are often dearer). Some builders charge a small fee to produce a detailed fixed-price Quotation; this is likely to be money well spent given the peace of mind that comes from knowing that your budget cost will not blow out.
Prime Cost allowances are typically included in a Quotation for items you will select yourself during construction, such as bathroom hardware. If you select an item more expensive than the allowance, you will be required to pay the balance. If, on the other hand, you select one that is cheaper than the allowance then you should receive a credit for the difference. For a meaningful price comparison between quotations, make sure you include the Prime Cost allowance.
Provisional Sums are allowances the builder has included for works that could not be costed because the scope of the work could not be determined, and may not be clear until demolition works are done. It is a "best guess" by the builder and you will typically be required to pay any amount over the allowance stated (or receive a credit if the actual cost is less than the allowance). If Provisional Sums vary immensely between quotes, ask the builder why this is the case.
Summary
Unless you have an unlimited budget, know what you are going to pay before you sign a building contract. A good builder will be able to provide you with a fixed-price contract, the only adjustments being for PC items (such as bathroom fixtures you select) and Provisional Sums for major works, e.g. excavations.
Want to talk with an expert?
Take control of your home renovations budget by engaging a Company with the experience and capability to provide a fair estimate of total cost – with a fixed price guarantee.
Contact us to discuss your ideas or Request a free designer visit