How much do home extensions & additions cost?
Some home extension builders will quote you a standard price per square metre for new work. After reading this article you will understand that there are many factors to consider, not just the size of the project!
The reality is that first floor additions and large home extensions in greater Sydney will cost anywhere from $150,000 to well over $1.5 million, depending on your wish-list and budget.
What factors influence home renovation costs?
The cost of a home addition can be divided into four main components, namely:
Design, Documentation and Approvals
The new home extension/addition
Renovation of the existing living areas
Extras due to site conditions or Council requirements (greater Sydney area)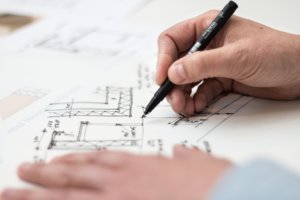 1. Design, Documentation and Approvals
Pre-construction costs include fees for a concept design, drafting of plans, preparing a written specification of works, engineering reports, inspections of various types and Council/Certification fees. In addition, your Council will likely want an Environmental Impact Statement, shadow diagrams, Basix Certificate, survey(s) and other reports depending on your property location.
Typically, these pre-construction costs account for some 10-15% of the total project cost.
2. The New Home Addition / Extension
The TYPE of materials and finishes you require can have a big impact on the cost.
Examples of external cladding include:
External Cladding
Fibre-cement sheeting with battens – painted
Fibro weatherboard – painted
Blueboard with texture coating and painted
Polystyrene with texture coating and painted
Brick veneer – painted
Brick with texture coating and painted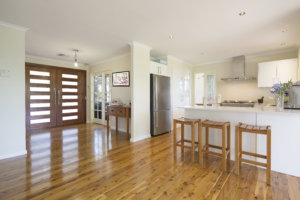 There are of course advantages and disadvantages with each type of cladding; however, the point is that you will need to make choices not only for external cladding, but for windows, floor coverings, and indeed every component of your new addition or extension. And with each component there is, potentially, a wide price range…
Any INCLUSIONS you require may also have a big impact on cost.
Some of the more significant ones are:
Air-conditioning
Solar panels
Special lighting
Timber flooring, and
Under-floor heating
3. Renovation of your existing areas
Adding another level is often a good time to enhance your existing living space to enlarge the kitchen and/or entertaining areas, re-do the bathroom, and so on. Renovation work is generally more expensive than extension work. Whilst knocking out a wall or two and smartening up the existing finishes can give a great return for a modest cost, a major internal makeover will quickly increase the total project price.
For example, upgrading your bathroom & kitchen is likely to cost another $25,000–50,000+.
4. Cost Extras
Depending on the location or characteristics of your home, there may be other significant costs involved.
Examples include:
On-site detention requirements (some parts of Sydney) $15,000-30,000+
Bushfire-resistant materials in high prone areas $10,000-50,000+
Additional sound-proofing measures in flight path areas $5,000-15,000+
Additional structural support costs (depending on the condition of the existing structure and/or substrate soil) $5,000-20,000+
Additional levies imposed by your local Council e.g. Section 94A contributions.
In Summary
First floor additions provide more living space, better views and increase the value of your home. However, there is no easy way to determine how much to budget without some understanding of which factors have influence the price.
Working from a "square metre" rate alone can be misleading if it doesn't factor in pre-construction costs and your specific preference for materials and finishes, as well as the extent of the renovation to existing areas.
Want to talk with an expert?
Take control of your home renovations budget by engaging a Company with the experience and capability to provide a fair estimate of total cost – with a fixed price guarantee.
Contact us to discuss your ideas or Request a free designer visit